Monthly networking event for English teachers from all over the world
Would you like to be part of a community of like-minded people? Feel the need to discuss your teacher's life with fellow colleagues? Or just chat about everything and nothing not grading your language and maintain proficiency?
TTT Café is exactly what you need!
Once a month, we get together for 60 minutes to meet colleagues from all over the world, share our experiences, tell funny stories, and ask for advice.

You'll also get access to a special TTT Café chat, where you can continue your discussions between the meetings in a safe, supportive, and cheering environment!

The next Café is on Saturday, October 15, at 4 pm (GMT+3)

Join TTT Café now and get access to the TTT Random Coffee Bot!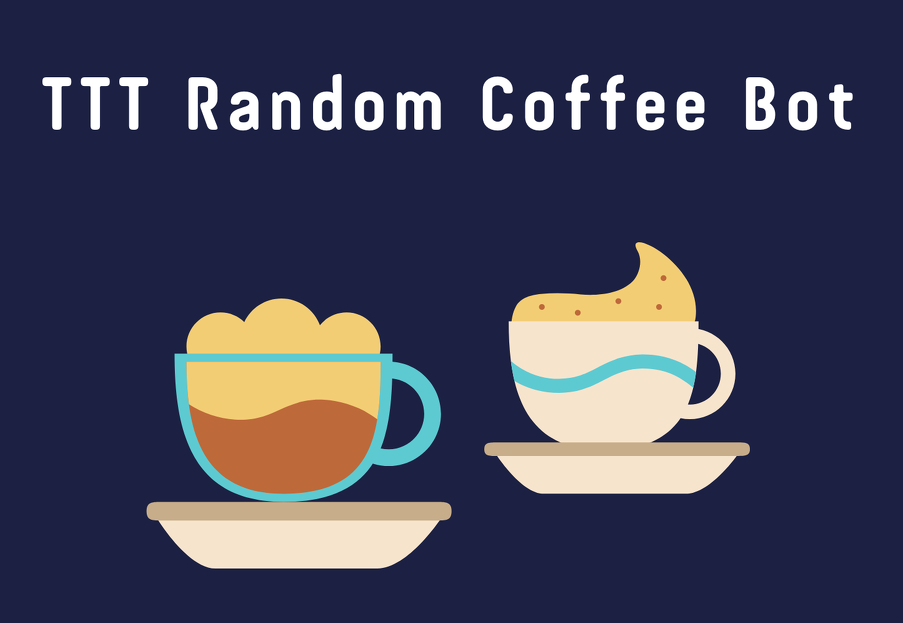 What is a Random Coffee Bot?
It's a service for casual meetings with strangers. The basic idea is to get people from different communities and groups to randomly meet for coffee, just to talk about anything. It helps to get out of your bubble, when sometimes it's difficult to remember that outside the narrow circle of colleagues and friends, there really is a whole world full of different people.
Teachers Teach Teachers has its own coffee bot, where you can meet with the TTT community members and turn from strangers to actual friends!
When? How often? How long?
---
Once a month, on a third Saturday of each month at 4 p.m. Moscow time (GMT+3) 60 minutes
---
Lots of fun! You get to meet colleagues from all over the world, share experiences, tell funny stories, and even ask for advice. TTT Café is a platform where you're building your own unique experience.
Why on earth do you call it a café?
---
To convey the idea of informality :) Feel free to have a drink or a snack, or a proper meal!
---
October 15, 2022
November 19, 2022
December 17, 2022
January 21, 2023
February 18, 2023
March 18, 2023
April 15, 2023
May 20, 2023

Here's what our regulars say about TTT Café :)
Take a look at the smiling faces of the TTT Cafe participants!
Yes, it is always as fun as it looks :)